Aurender music servers can access music files located on a Network Attached Storage (NAS) drive, for playback of files and also to copy folders or files to the Aurender's internal storage drive using Smart Copy from the Conductor App.

In order to access the files on a NAS, the NAS drive information must first be entered into the Conductor App, which is detailed below.

From the Settings menu of the Conductor App, select the "NAS Server" option (1), and then tap "Browse NAS Server" to see the list of shared folders on the network (2).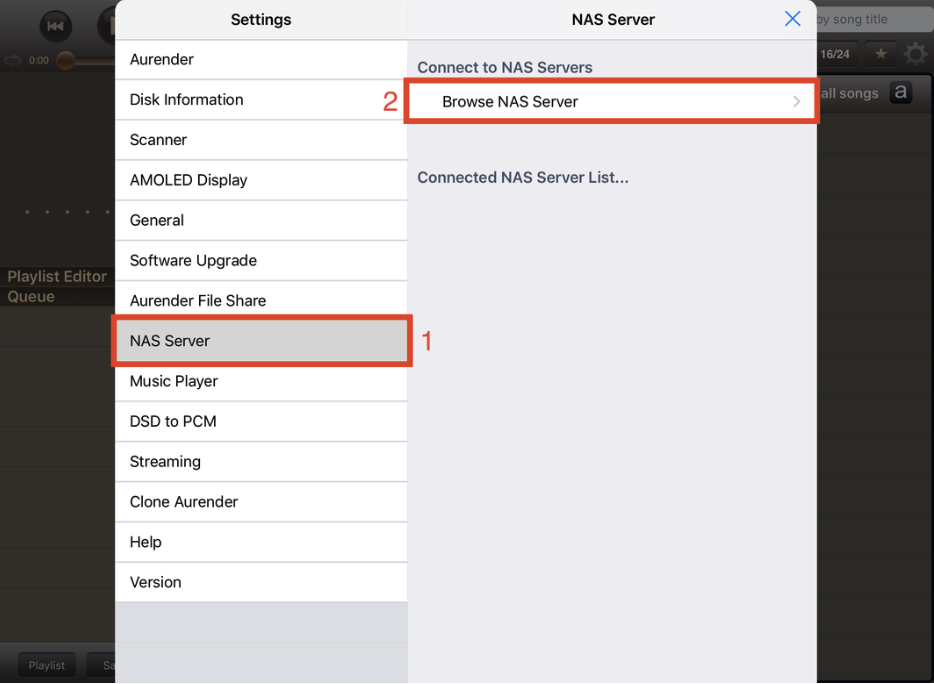 From the list of available NAS Servers, choose the one you wish to connect to the Aurender (3).*

*If your NAS shared folder does not appear, please check your shared folder settings on your NAS to make sure it is a SMB (Samba) file share. You can also use the "Add Manually..." option to enter the network path of your particular NAS server.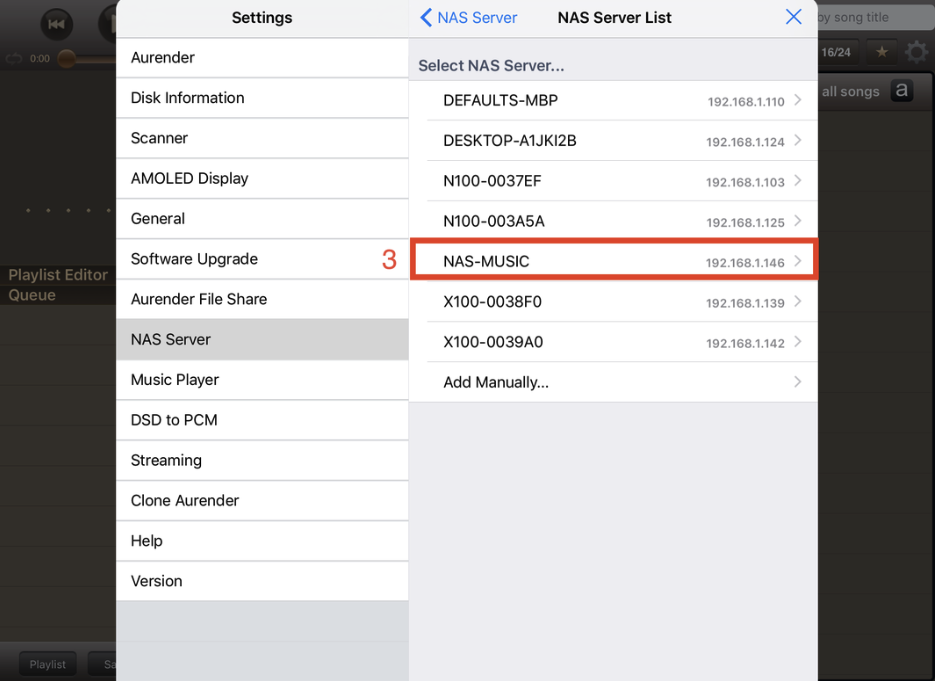 ​Select the shared folder on the NAS you wish to add to the Aurender (4). Note that multiple shared folders may be added using this method.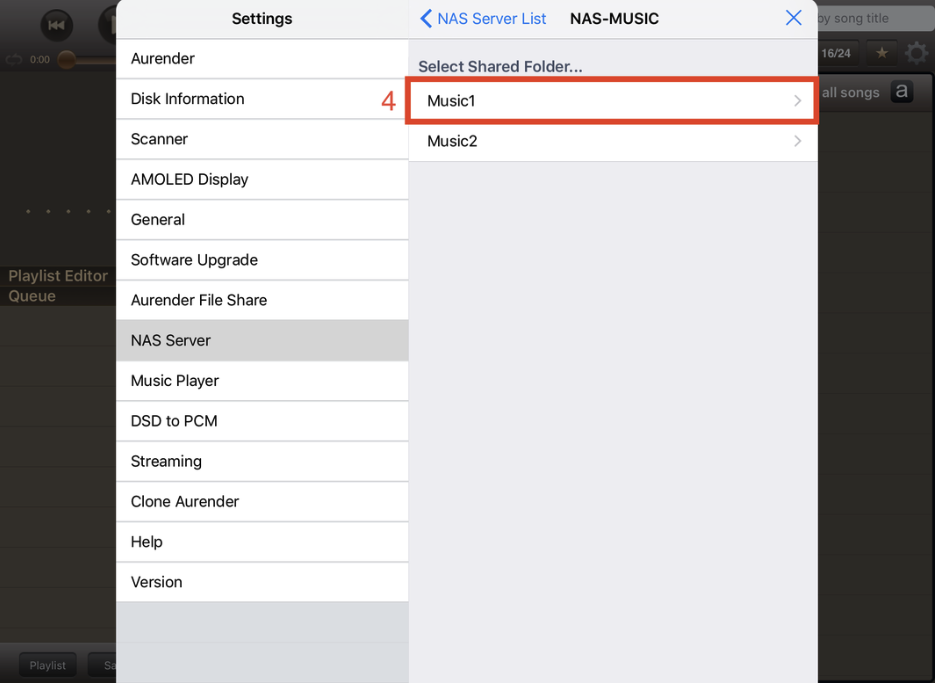 Enter the Username and Password you use to access the NAS (5), then tap "Connect" (6).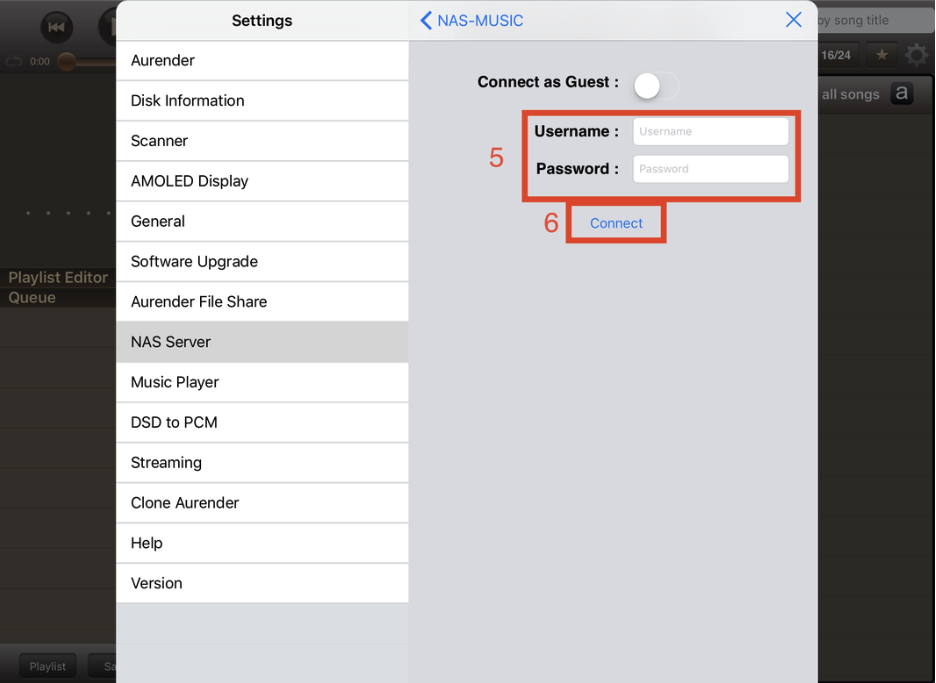 ​A window will appear to confirm the NAS shared folder has been successfully added, select "OK" to continue (7).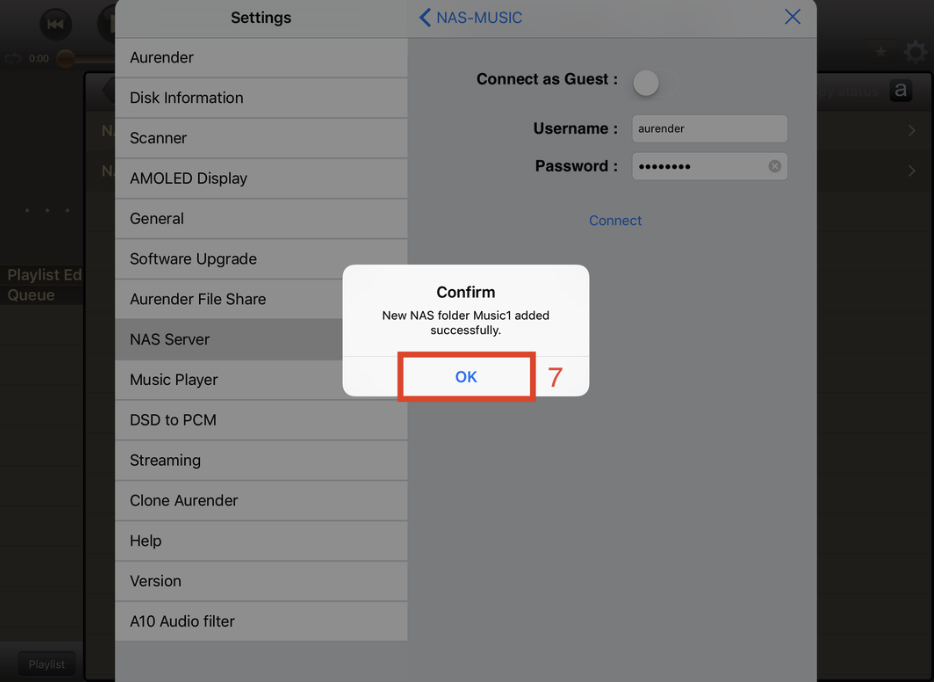 The NAS server and associated shared folder will now appear beneath the "Connected NAS Server List.." option when "NAS Server" is selected in Settings (8).

You may now browse the NAS shared folder contents using the "Folder" tab on Conductor, and select files for playback* or to copy to the Aurender using Smart Copy.

*If you want to see metadata contents such as album cover art, artist names, etc., or in other words, you wish the NAS contents to appear as contents located on the internal storage of the Aurender, then you will also need to run Aurender Media Manager on a PC or Mac to scan the NAS shared folder.