Browsing Internet Radio Stations
Tap the Lightning SHOUTcast icon shown in the screenshot below to access the Internet Radio function.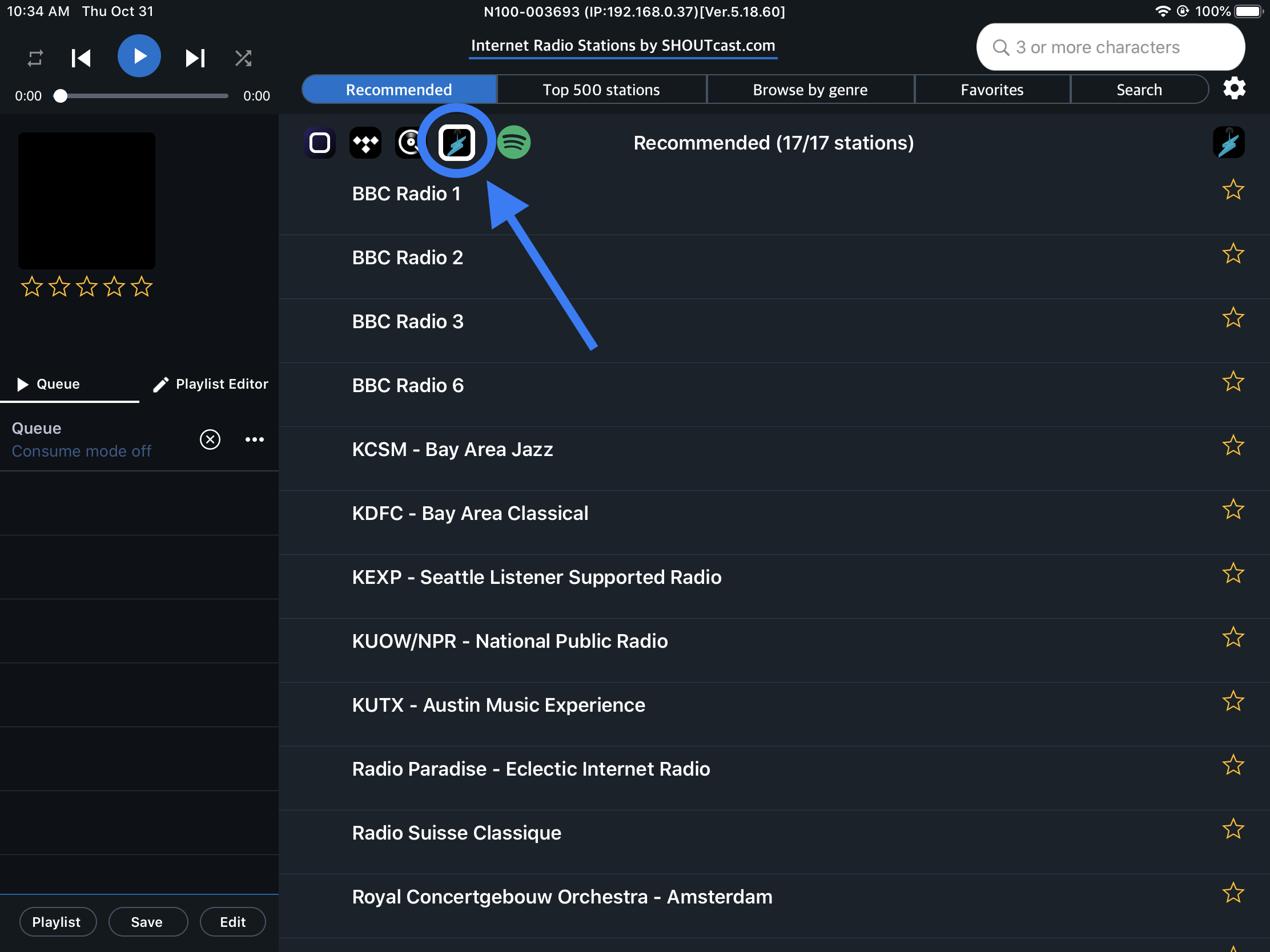 Recommended Stations
Aurender has curated several hand-picked Internet radio station recommendations for your enjoyment.
Top 500 Stations
Top 500 Stations are listed based on number of listeners world wide.
Tap the "Browse by Genre" tab to browse Shoutcast Internet radio stations based on genre.
---
Favorites and Adding Custom Internet Radio Stations as Favorites
You can mark a station as a "Favorite" by tapping the "star" next to the station title as pictured below: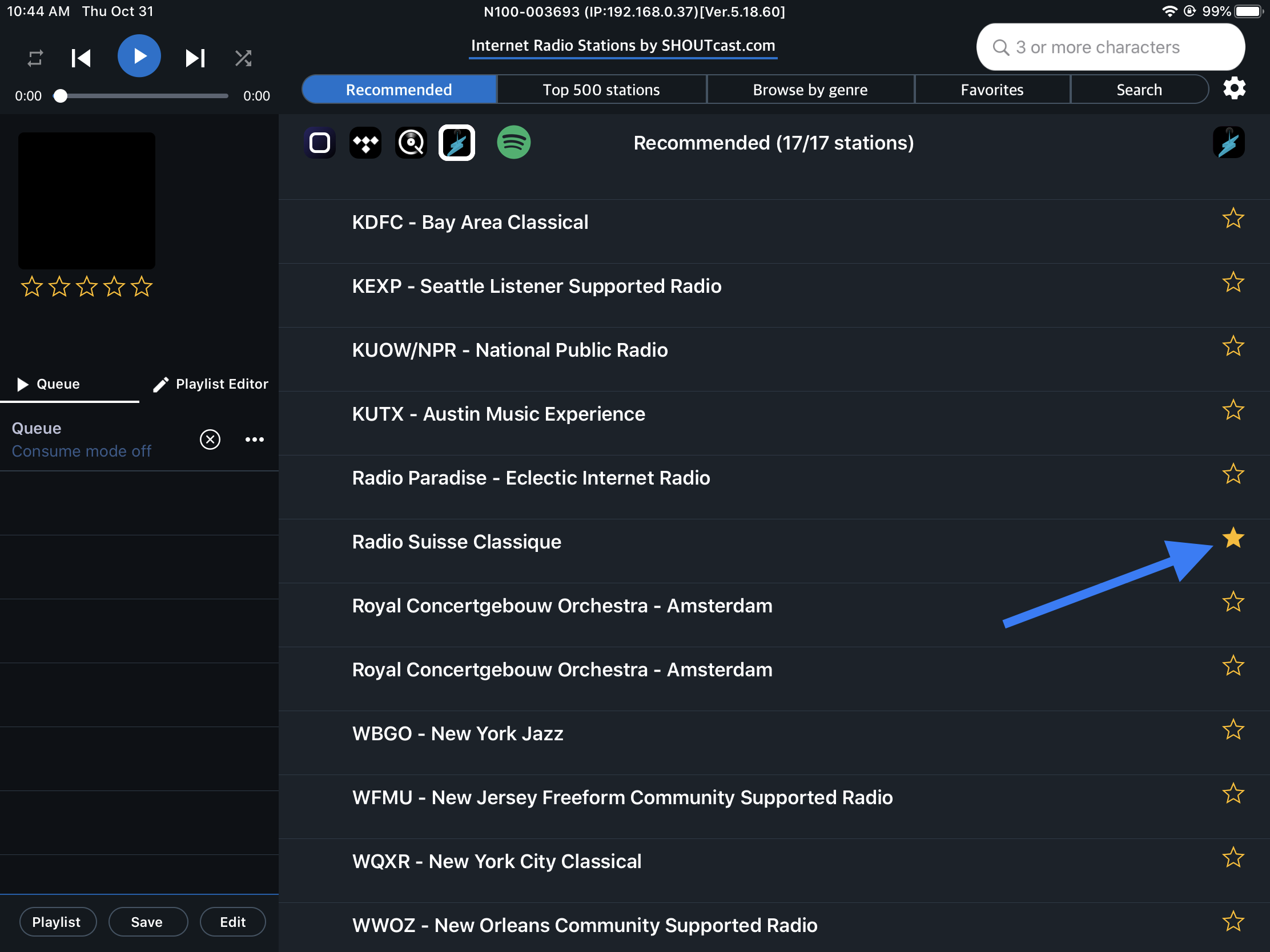 In case a desired radio station is not available through SHOUTcast, you can also add a custom internet radio station of your choosing as a Favorite. Tap the "plus" icon to bring up a window to add the station.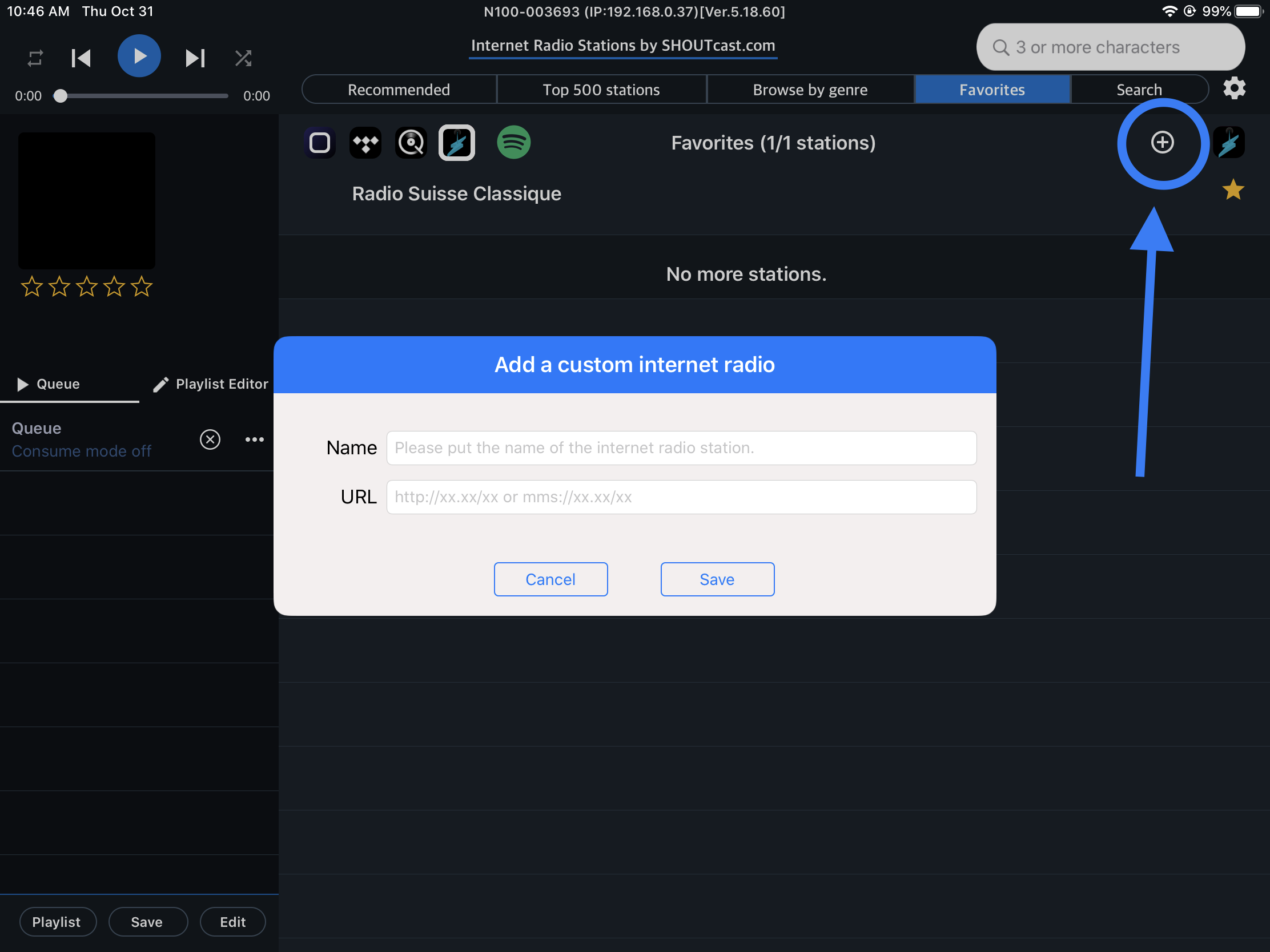 Type in the name of the internet radio station in the "Name" section, and enter the streaming URL* for the internet radio station in the "URL" section. Then, tap the "Save" button to save the station as a Custom Favorite.

*Sometimes it can be difficult to find the streaming URL of the station you're trying to add. Typically, the stream URL will end in .pls, .mp3, .m3u, or similar.
Hot tip: Many stations have a "where to listen" page on their website with downloadable streaming links. In many cases, these links contain downloadable files that can be opened in iTunes (or similar). Check the File Properties or "Song Info" in iTunes and you may find the streaming URL:


Please contact support@aurender.com for assistance.
Stations added to Favorites may be removed by swiping left on the station name and selecting the Delete option.