Playlists that you build in Conductor can be saved back to a streaming service for cross-platform use.
Note: If a playlist consists of content from mixed sources (multiple streaming sources, local content, etc.), ONLY content from the target streaming service will be saved to that service's account information.
1. Start by building a playlist containing streaming content.
2. Tap "Save" on the bottom left, give the playlist a name, then tap the logo of the streaming service to which you wish to save the playlist: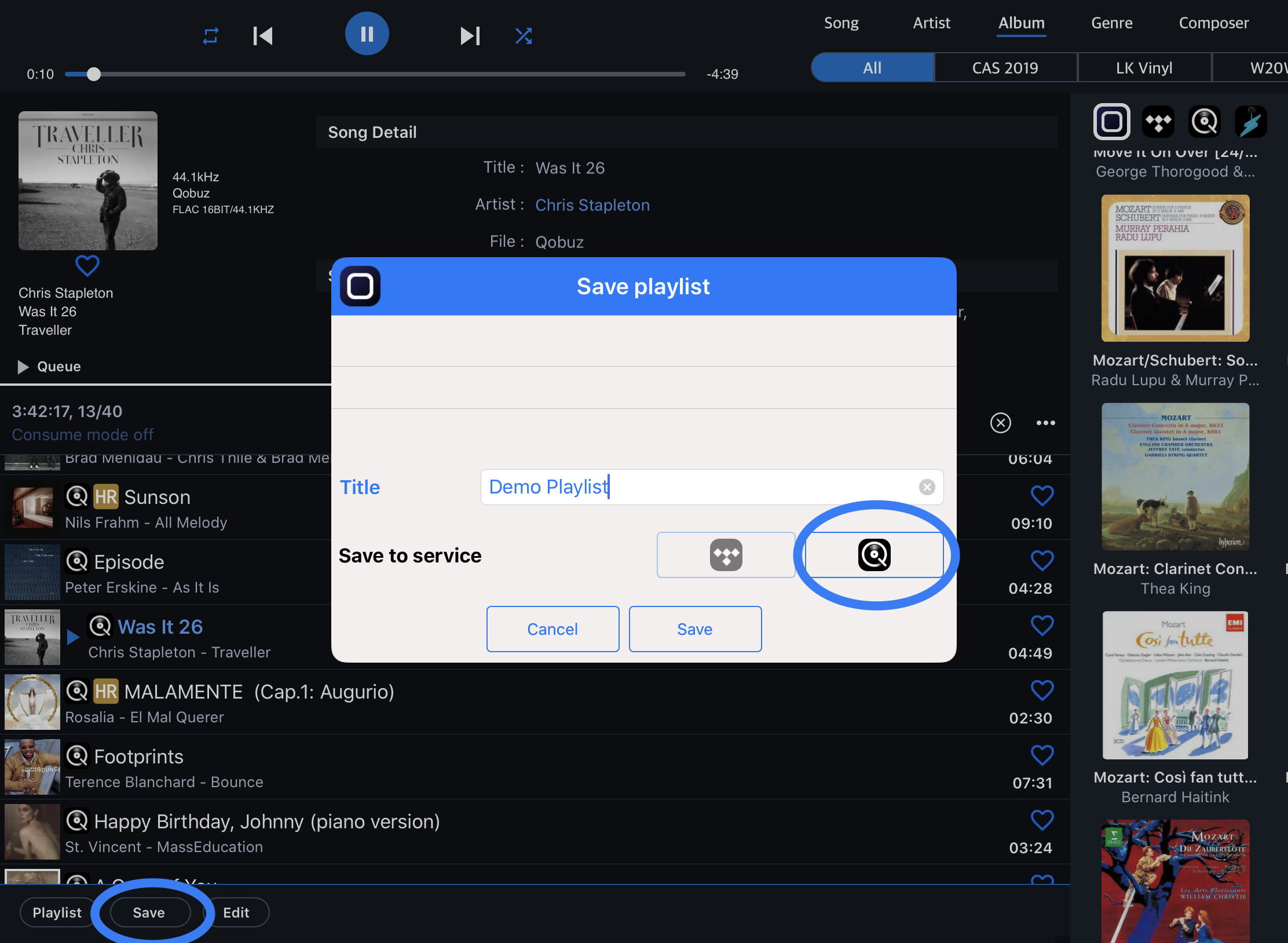 3. Give the playlist a description (optional) and then tap "Create" (or tap "Save" to update and overwrite an existing playlist):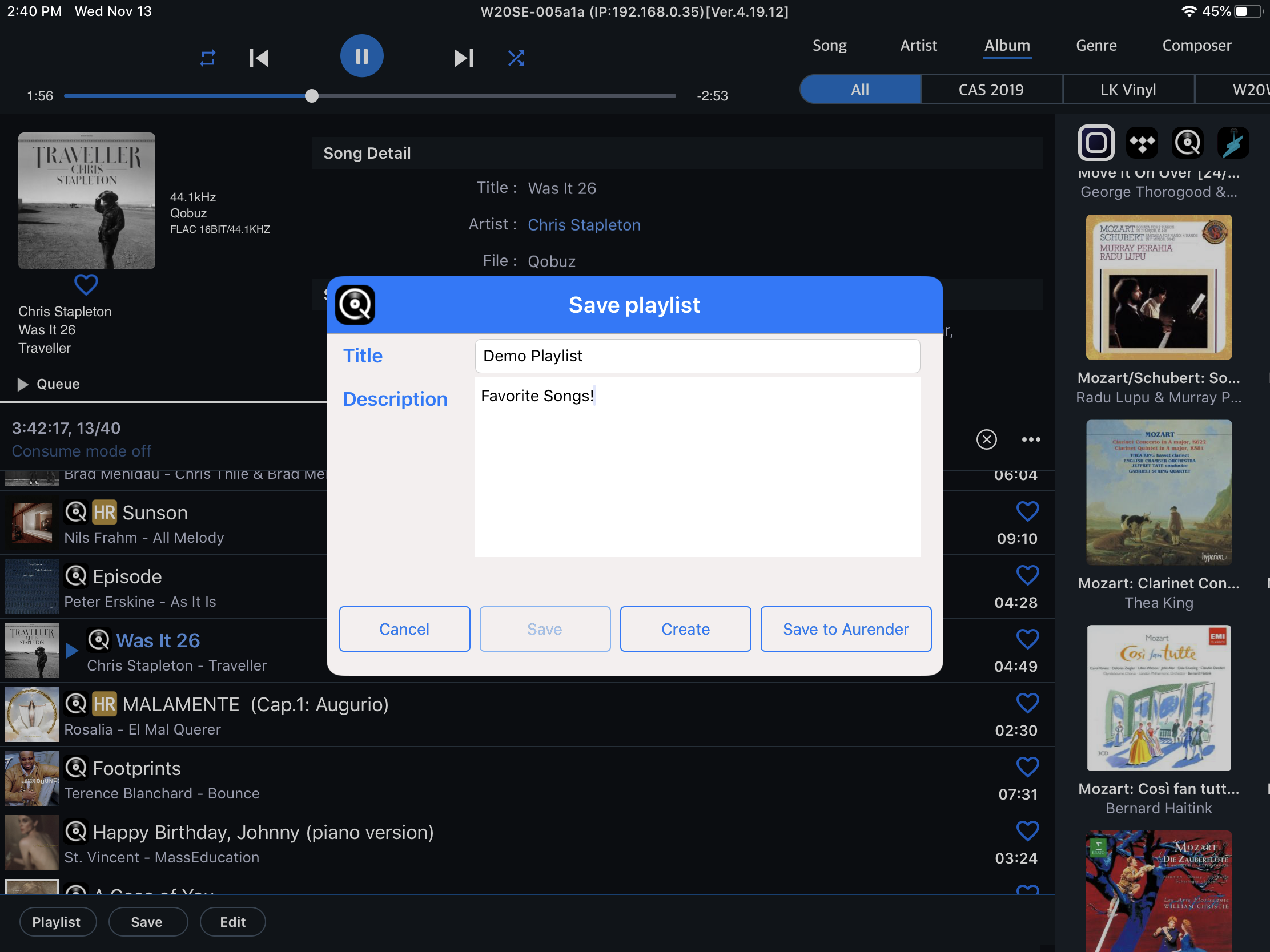 Your new playlist will instantly be saved to your Streaming Service account database, allowing you to access the same playlist on your smartphone, desktop, or other device.
More general information on Playlists can be found here: Working with Playlists