1. Navigate to the files you wish to Copy, Move, or Delete in the "Select a source folder" column. Tap the triangular pointer icon next to any folder to "open" that folder and browse through the directory of folders. Find the files you wish to copy, move, or delete and tap the check box next to that folder or file to "select" it: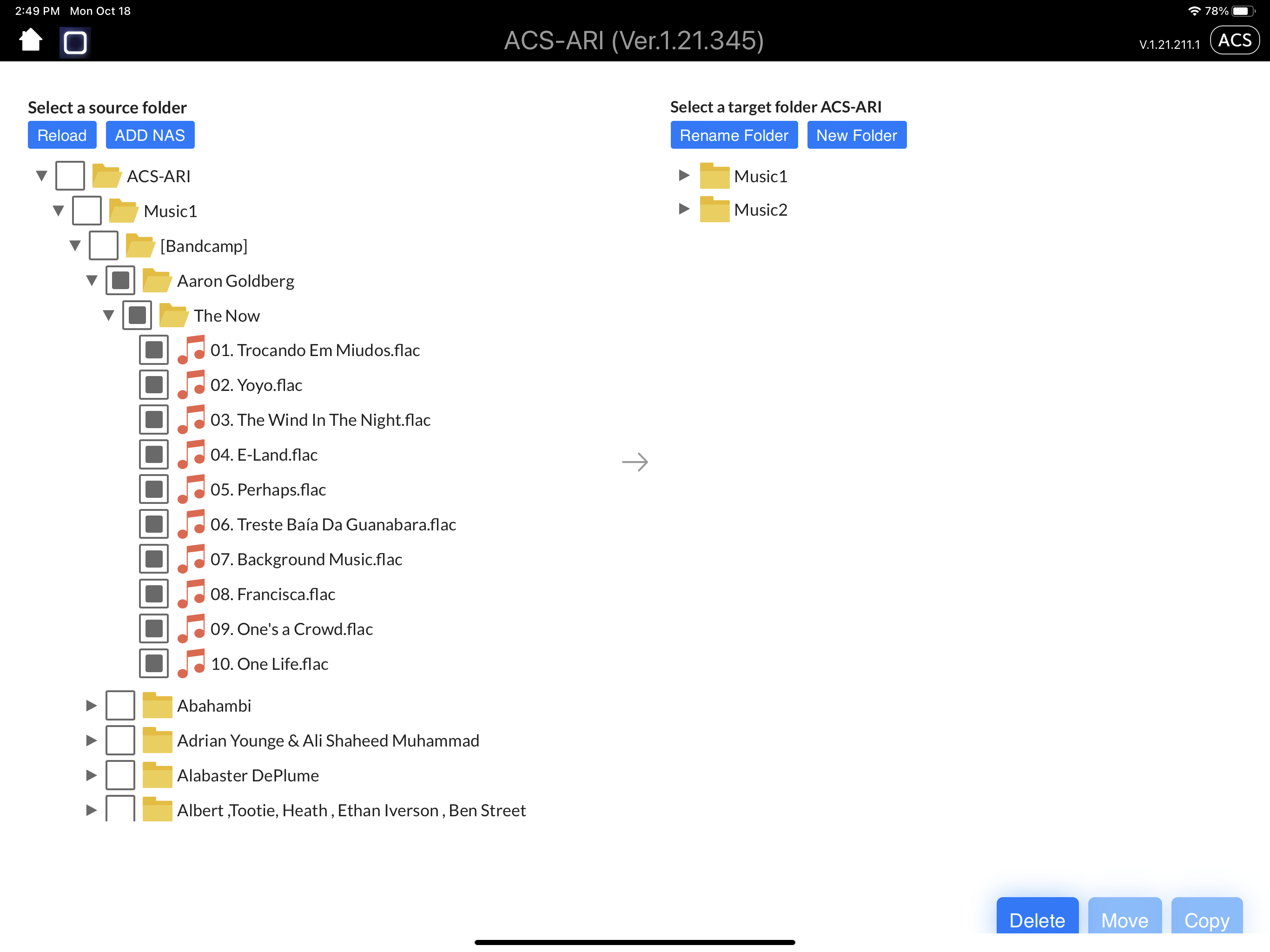 Note: When you tap a checkbox next to any folder, the default behavior is to "select" that folder PLUS any & all folders and files that are found within that "mother" folder as shown in the example above.
Tap any of the checkboxes next to any file or folder to de-select that item. If you tap to deselect a folder, notice that the FILES within that folder remain selected! Quickly DOUBLE-TAP the check box next to any folder to automatically select or de-select ALL of the files therein.
2. To DELETE the selected folders & files, tap "Delete" at the bottom right of the ACS Manager app. Or, if you wish to MOVE or COPY those files, select a "Target" or destination folder from the "Select a target folder" column on the right side. In this example, the user has selected the target folder "Jazz" on the "Music1" drive: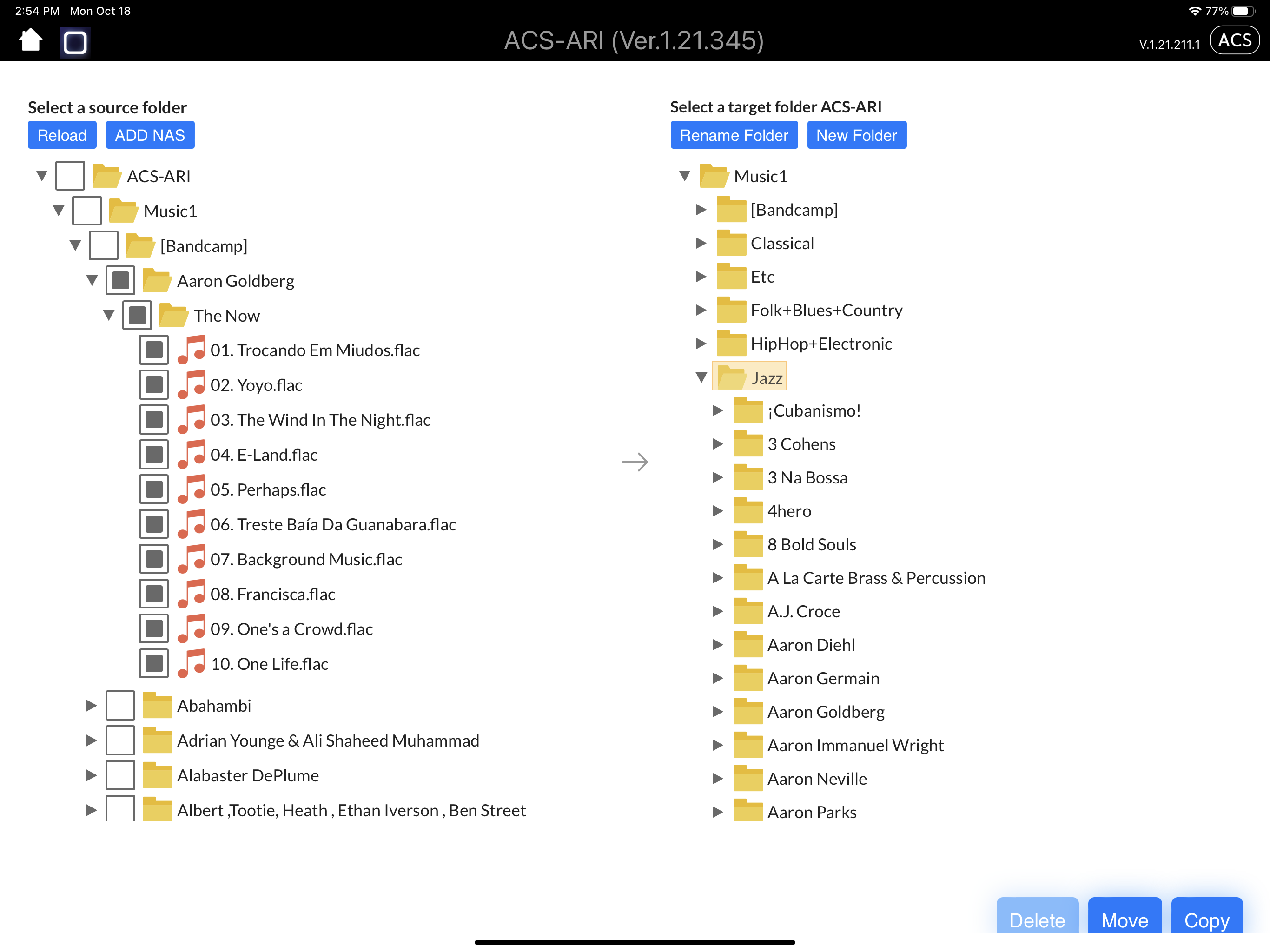 Choose your selected action, "Move" or "Copy", and then follow the prompts to complete the task.